After spending the past year completing Cayuga Medical Center's Orthopedic Physical Therapy Residency Program, the day finally came to sit for the Orthopedic Certified Specialty examination. While completing a residency program provided me with an invaluable experience and truly prepared me for the exam, there was some additional material that assisted in my preparation for the test. The following material proved to be extremely helpful, and may help you pass the OCS Exam (note: the information regarding the resources has been taken directly from the sources website):
21.2 Current Concepts of Orthopaedic Physical Therapy, 3rd Edition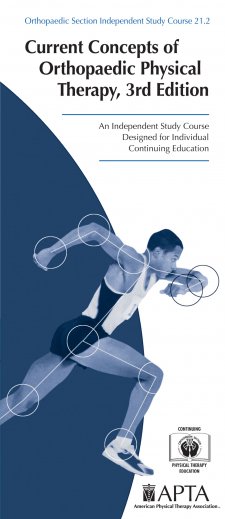 This course provides review of anatomy and biomechanics of each body region, application of specific tests and measurements, musculoskeletal pathology, and effective treatment strategies. Recognized experts share evidence-based techniques in orthopaedic physical therapy evaluation, assessment, and intervention. The first monograph describes the multifaceted process of clinical reasoning and utilization of evidence-based practice physical therapy management. The remaining monographs each cover a major joint region of the body, from the cervical spine and temporomandibular joint to the foot and ankle. Each monograph concludes with case scenarios that require clinical problem solving and allows readers to compare their answers with the experts' rationale. Take advantage of this opportunity to enhance your clinical knowledge and challenge your reasoning skills.
https://www.orthopt.org/content/c/21_2_current_concepts_of_orthopaedic_physical_therapy_3rd_edition
Orthopaedic Physical Therapy Secrets, Second Edition 
Part of the popular Secrets series, this helpful reference presents basic physical therapy concepts and then introduces different healing modalities, specialties and orthopedic procedures typically prescribed for common injuries such as shoulders and extremities. Common diseases are included as well as more innovative diagnostic tools for physical therapists such as radiology. Each chapter features concise information that includes the author's tips, memory aids and "secrets." Bulleted lists, algorithms and illustrations provide a quick review of the specific topic discussed. The information is entirely evidence-based, outcome based and up-to-date.
All chapters provide an emphasis on outcome studies and evidence-based practice and include the latest research for the concepts presented.
Numerous charts, table and algorithms summarize and visually portray concepts covered in the chapters to provide additional information for clinical decision making.
Chapters are written by well-known contributors, including some of the best-known physical therapists practicing in the field today.
Provides important information on topics covered in the orthopedic specialty exam.
Includes detailed information relevant to making an accurate shoulder assessment as well as the most common shoulder disorders.
A comprehensive, heavily illustrated new chapter on orthopedic radiology provides a quick review on reading and interpreting radiographs of common orthopedic conditions.
A new differential diagnosis chapter describes the process and the purpose of differential diagnosis for physical therapists who are practicing without referral and who need to expand their knowledge of medical problems that mimic musculoskeletal disease.
http://www.amazon.com/Orthopaedic-Physical-Therapy-Secrets-2e/dp/1560537086
Motivations, Inc: Orthopedic Certification Specialist Exam Preparatory Course.
Dr. Eric Wilson has taught this Preparatory Course for the Orthopedic Certification Specialist exam with an 88% success rate since 2003. This two-day course includes a complete review of the body by region, with sections on disease processes, modalities and research. This preparation includes more than 150 OCS exam style questions and test-taking strategies. As a former item writer, the instructor brings to light the mechanics for testing and logic for study. While the questions are not actual questions from the OCS exam, they do reflect both the content and style of the questions on the OCS exam. The course packet includes: Exam questions and answer sheet that has a key to allow the participant to go back and see what content area they are weak in; exam and answer section that provides a rationale for why the correct answer is right and why the incorrect answers are wrong; and a detailed study guide by body region. Copies of the instructional PowerPoint slides will also be provided.
http://www.cvent.com/events/-150-orthopedic-certification-specialist-exam-preparatory-course/event-summary-7bcf556c1fab4f41aa1d892e1cb9b456.aspx